I didn't do any kayaking in 2018. I was too busy struggling to make a living. I worked the summer as the marina manager at the Rumble Beach Marina in Port Alice. I also did some babysitting and cleaning and started my own private art classes for children in Port McNeill.
In the summer of 2019, Ramzi came up from Vancouver to help me renovate my house. We wanted to do something fun for a bit and decided to go on a short kayaking trip. Because I only had one kayak, my son needed to rent or borrow one so we could go together. I called around for a kayak to rent. I called North Island Kayak at Telegraph Cove first, but they only offer guided tours and did not rent them out to individuals. I then called the Port Hardy Chamber of Commerce, and I cannot believe the response I received: "There are no kayaks to rent on North Vancouver Island."
Just think how absurd that sounds! That is like having a freeway and no cars! An airport and no planes! Train tracks and no trains! North Vancouver Island is a kayaker's paradise with no kayaks! As it turns out, this is because of a new law that makes kayak rental companies liable if they don't send their renters out on their kayaks "fully trained." Now, because of that, all kayak rentals are guided tours to curb the immense liabilities.
Since we could not find a kayak to rent, borrow or steal, we decided to take a 2-hour tour with North Island Kayak at Telegraph Cove. They offer several tours, 2 -hour, 4-hour, half day, full day and 2, 3, 4, 5, 6, and 8-day tours. The prices were quite reasonable: our 2-hour tour was $75 per person not including tax. The eight-day tour is $2100, with accommodation (tents) and entertainment (whales, sea otters, sea lions, birds, etc.) included. Prices are lower earlier in the season.
Unfortunately, I couldn't take my "kayaking chihuahua" Chloe with me. North Island Kayak does not allow dogs. I swear Chloe knew we were going kayaking and was supremely upset when we left her at home.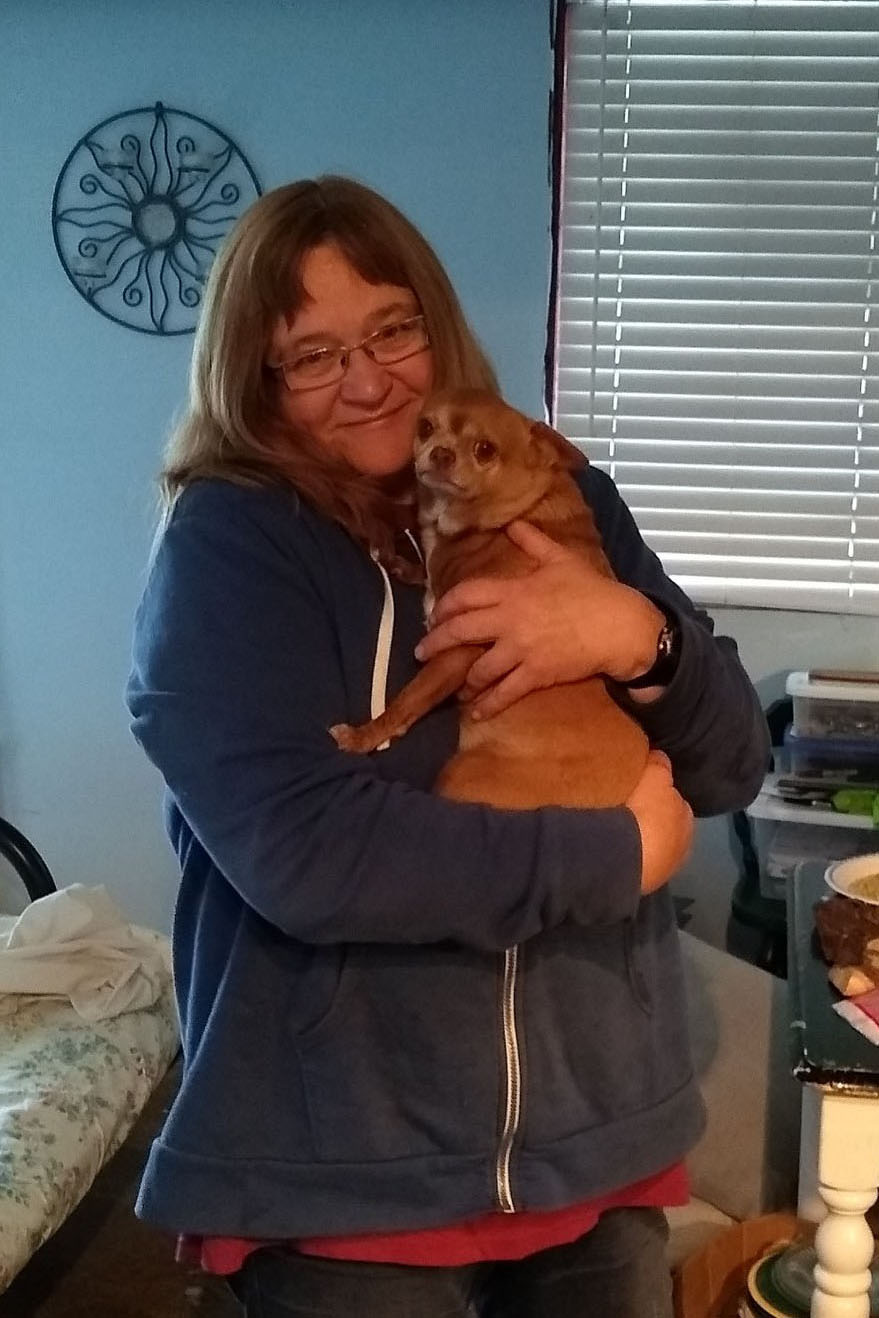 Chloe sad about not going kayaking!
Telegraph Cove is on the east side of Vancouver Island, south and east of Port McNeill. It's kayaking domain is the spectacular Broughton Archipelago with a multitude of islands and sea channels. Interestingly, the people who started the little tourist village of Telegraph Cove, Gordon and Marilyn Graham, initially wanted to develop it in Port Alice, but they met some resistance from the locals. Now that the mill is shut down and probably gone for good, tourism is becoming a matter of survival. Since the town has instigated some tourist initiatives and I and other locals have done what we can to put Port Alice on the map, the town of empty houses has suddenly filled up! The pandemic and the rise of the remote worker has added to Port Alice's fortunes, so that the once rock-bottom house prices are going up and up and up! For someone selling a house in a real-estate hot spot like Vancouver, however, there is still plenty of room to buy a house in Port Alice with plenty of cash to spare!
Before going on the water, we met our guide Nadia and were given a little orientation. Because of my experience, I was put in the back of our double kayak to steer, and Ramzi, with all his muscles and youthful strength, was put in the front as the engine.
We were quite bewildered by Nadia's paddle, called a Greenland paddle. It was very skinny with a bit of a hump. She claimed it had more surface area for paddling. I did a little exploring on the net and, apparently, it's supposed to be easier on the joints. It didn't appeal to me, but I'd have to try it before drawing any conclusions.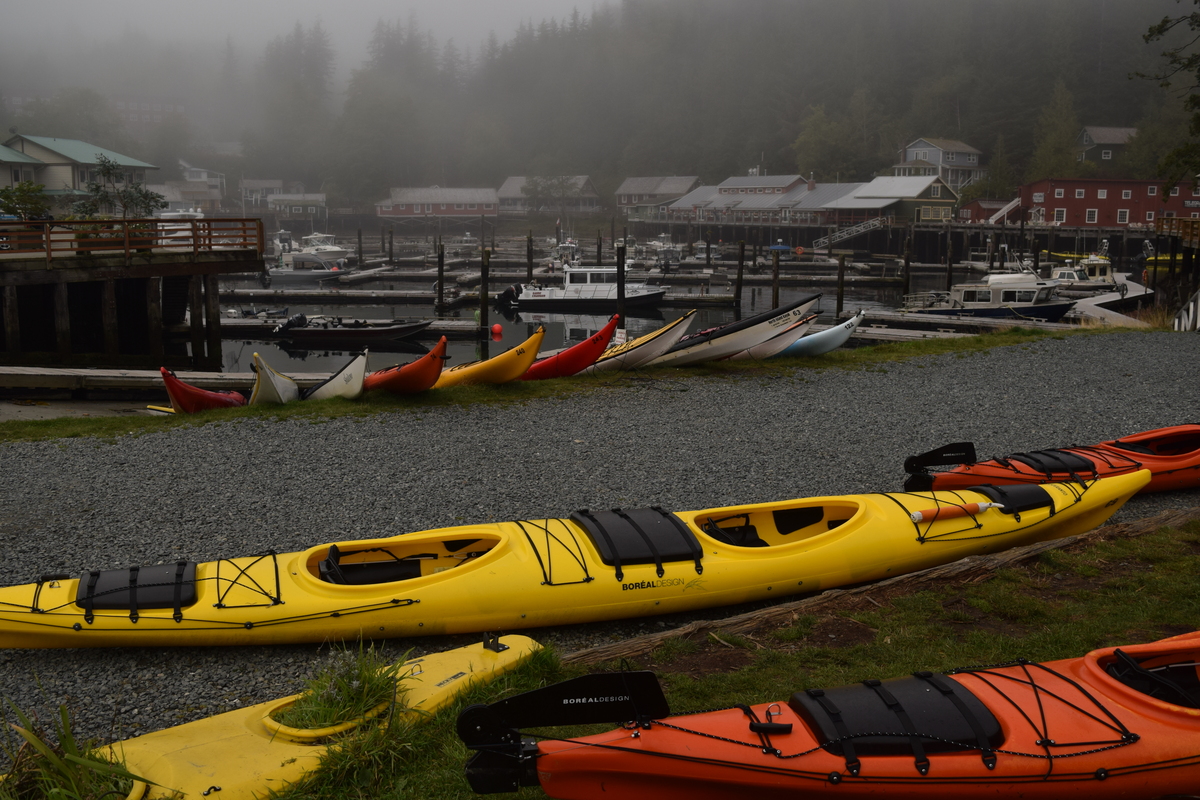 The little village of Telegraph Cove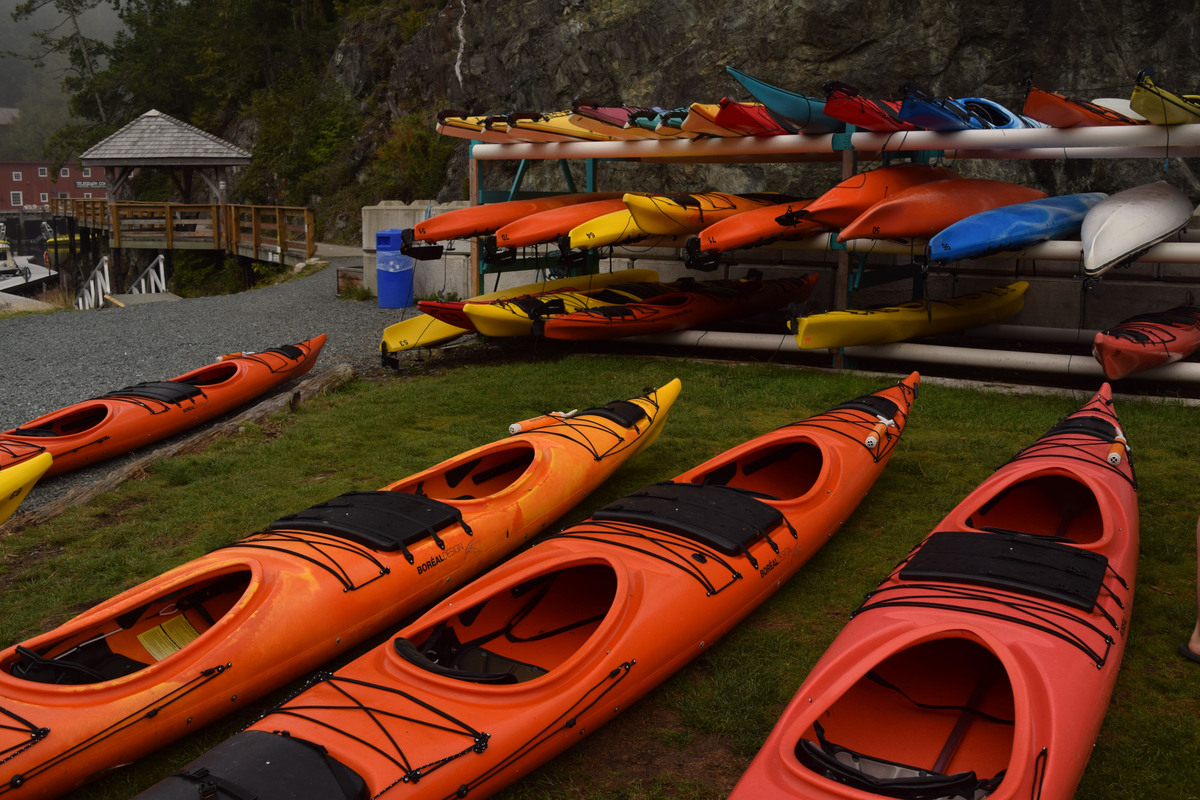 Beautiful kayaks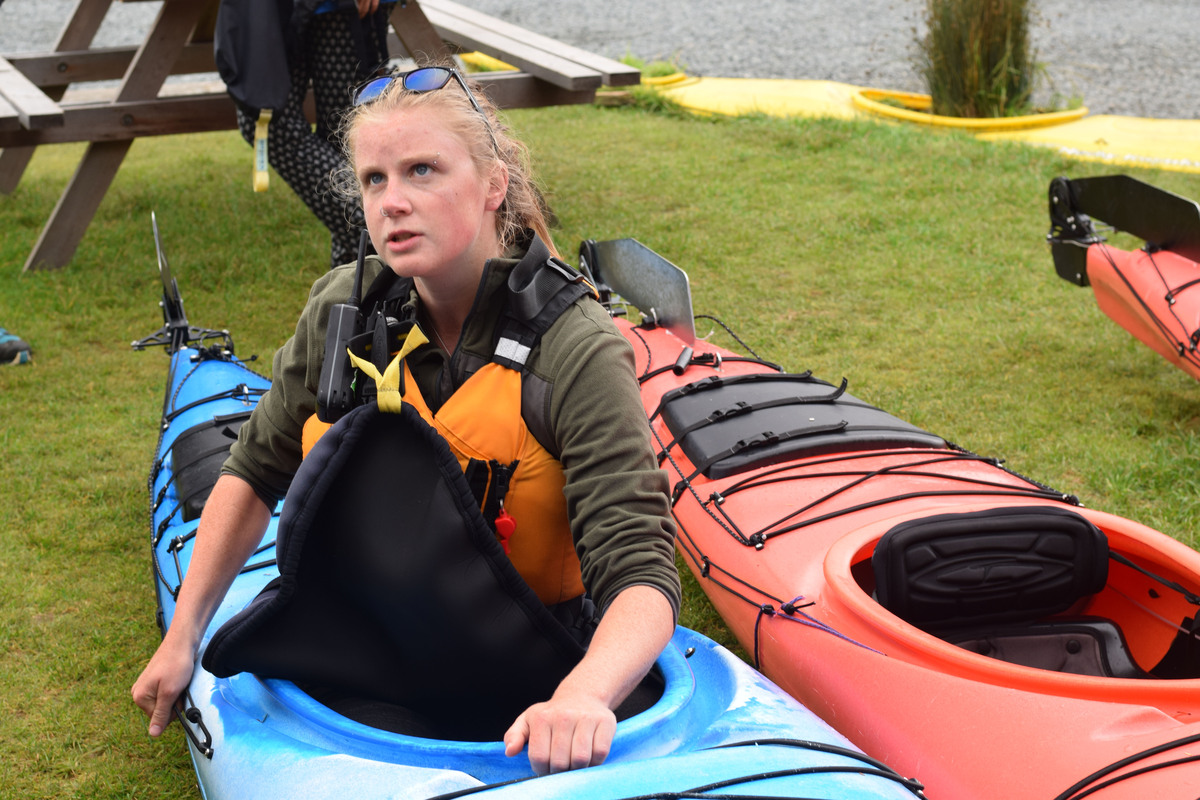 Our guide Nadia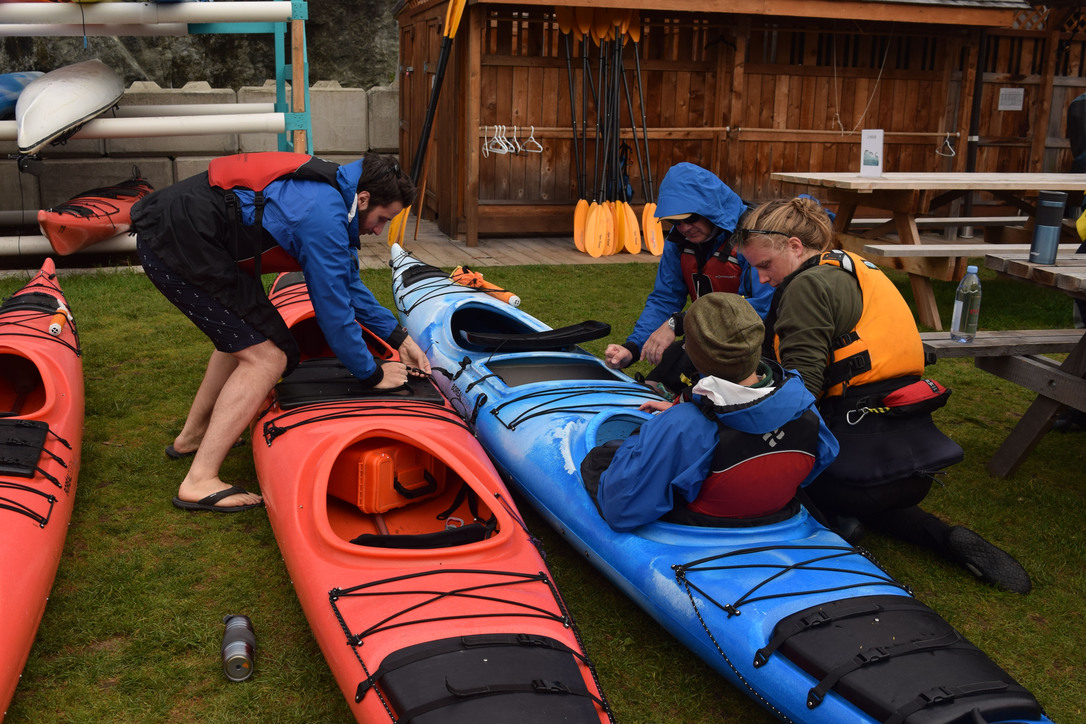 Getting oriented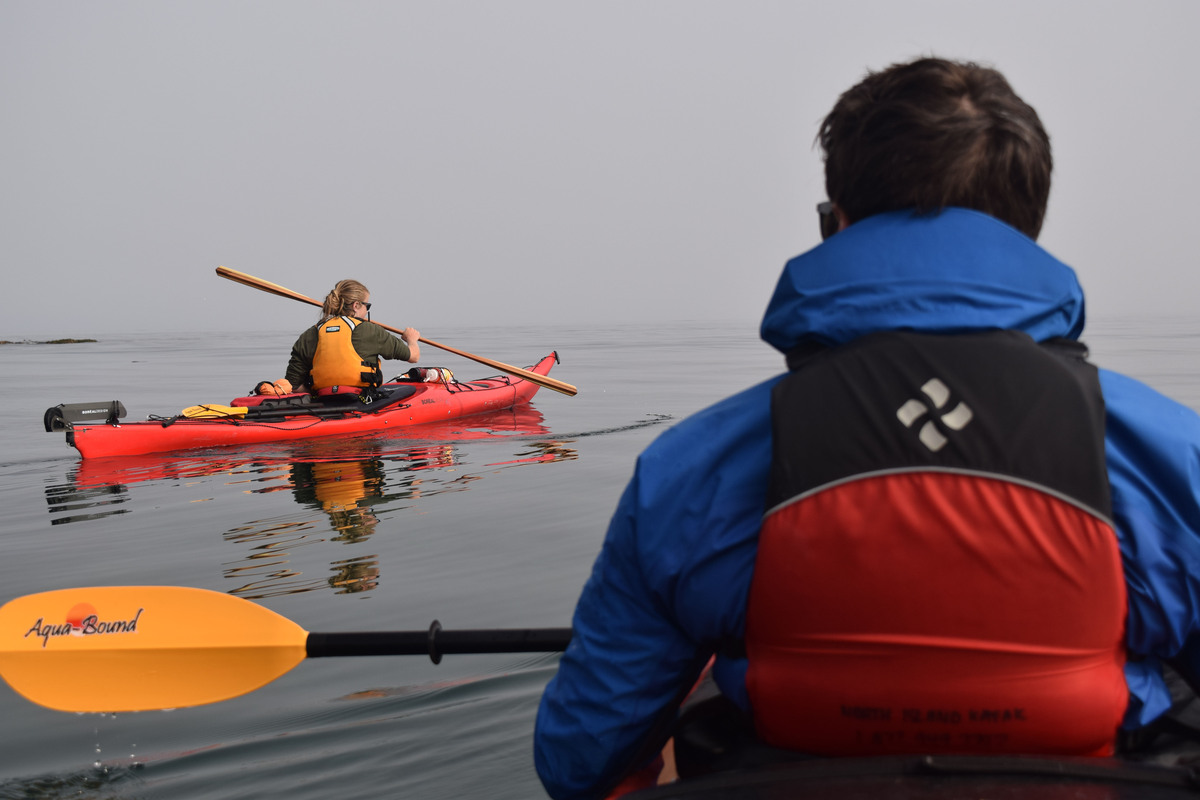 Nadia's "skinny paddle"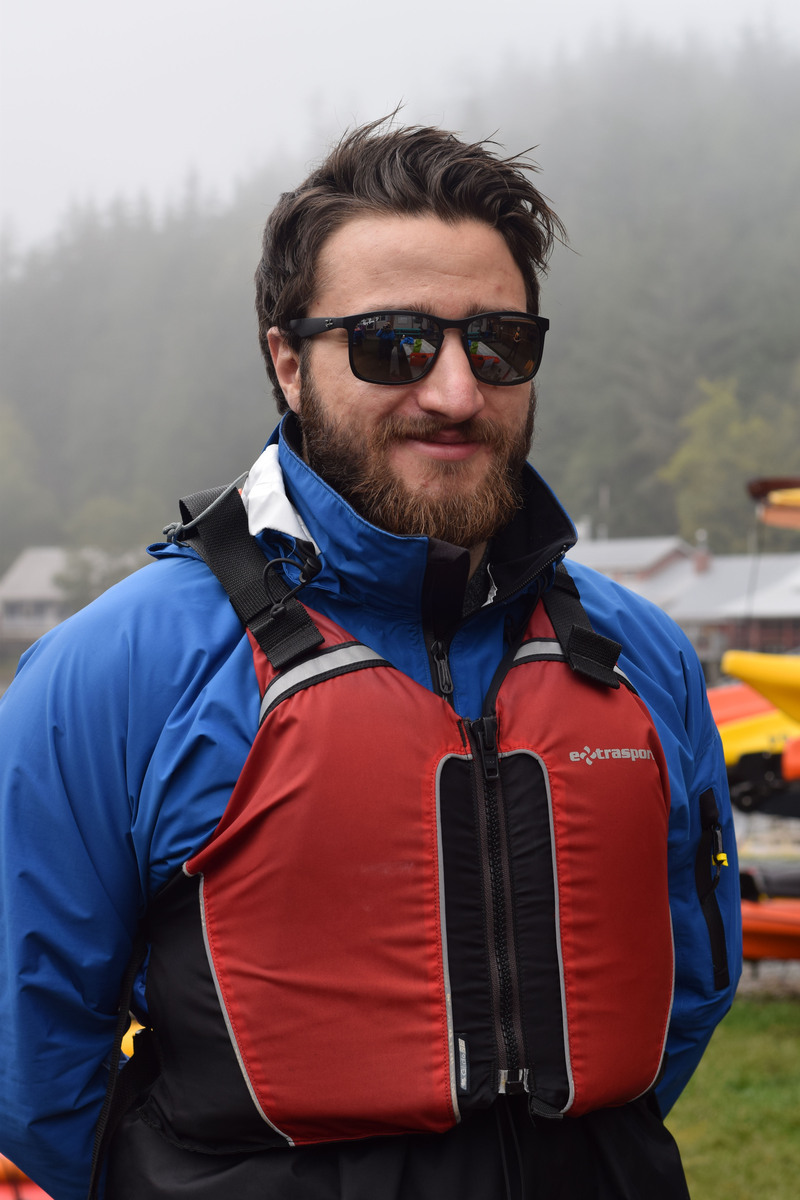 Handsome dude
Little did I realize what a serious kayaker I had become! We were grouped with an older European couple for whom this was only their first or second kayaking trip. After my son and I settled into our kayaks, we just bolted out of the cove! When I looked back, there was no one behind! Remembering a major rule of kayaking in a group, that the slowest kayaker sets the pace, we stopped at the mouth of the cove and waited for the others. Luckily, we had an eagle standing on the rocks to entertain us as we waited…which turned out to be a while! When the rest of the group finally came puttering along, Nadia dutifully informed us to stay with the group. Blushing, I nodded my assent.
The eagle who entertained us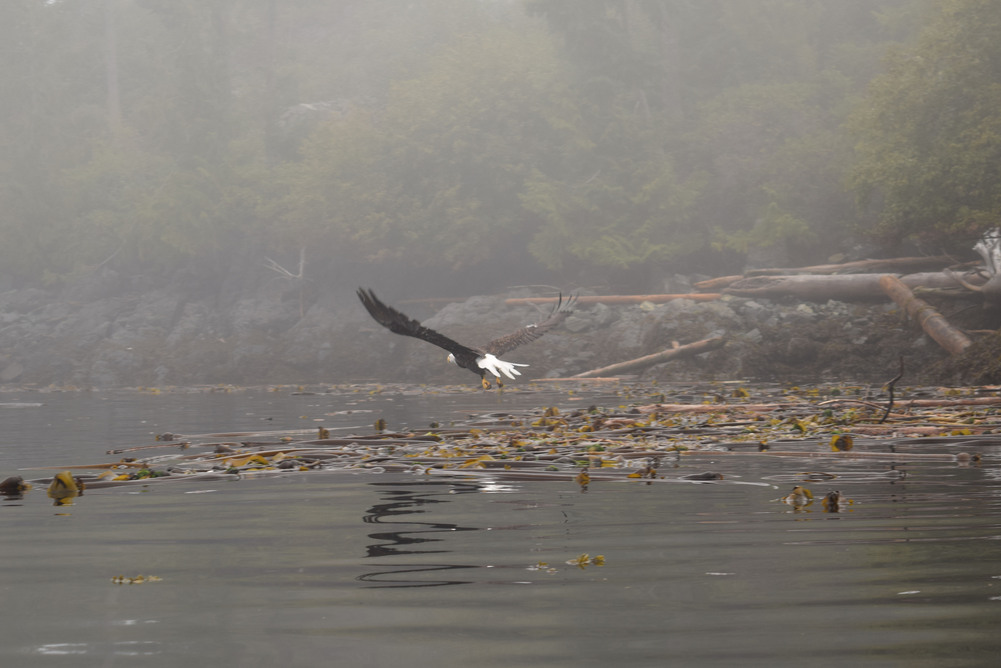 Flying off
Boy we really wanted to bolt! My son, being the card that he is, was paddling backwards so I could paddle hard forward without getting too far ahead. We probably should have taken a longer tour, which would probably have put us with intermediate or advanced kayakers.
It was very foggy, and it stayed foggy until the end of our path. I find paddling in the fog to be quite scarey: I worry that when the fog lifts, we would find ourselves in the middle of the ocean! It wasn't an issue here because of the guide who knew the area well. We chatted a lot, about Port Alice's potential as a serious kayaking destination and the ups and downs of the pulp mill. I told Nadia about my blog. I also told her about Chloe, who seemed to know we were going kayaking and was very upset about being left behind.
Nadia picked up a sea urchin for us to look at and talked about their anatomy and how they are eaten by sea otters. She offered to put it in my son's hands, but he balked. His first thought was that it might be infectious somehow. He later laughed it off. I got to hold it instead.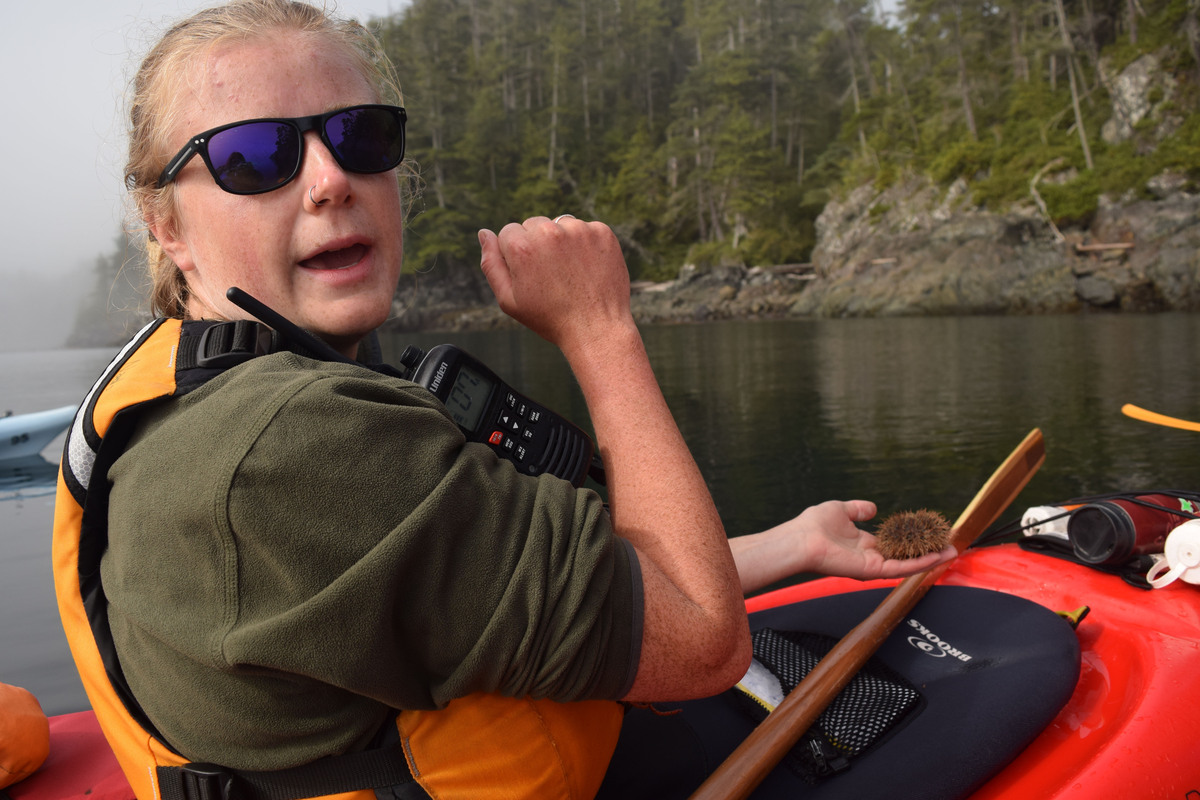 Sea urchin biology lesson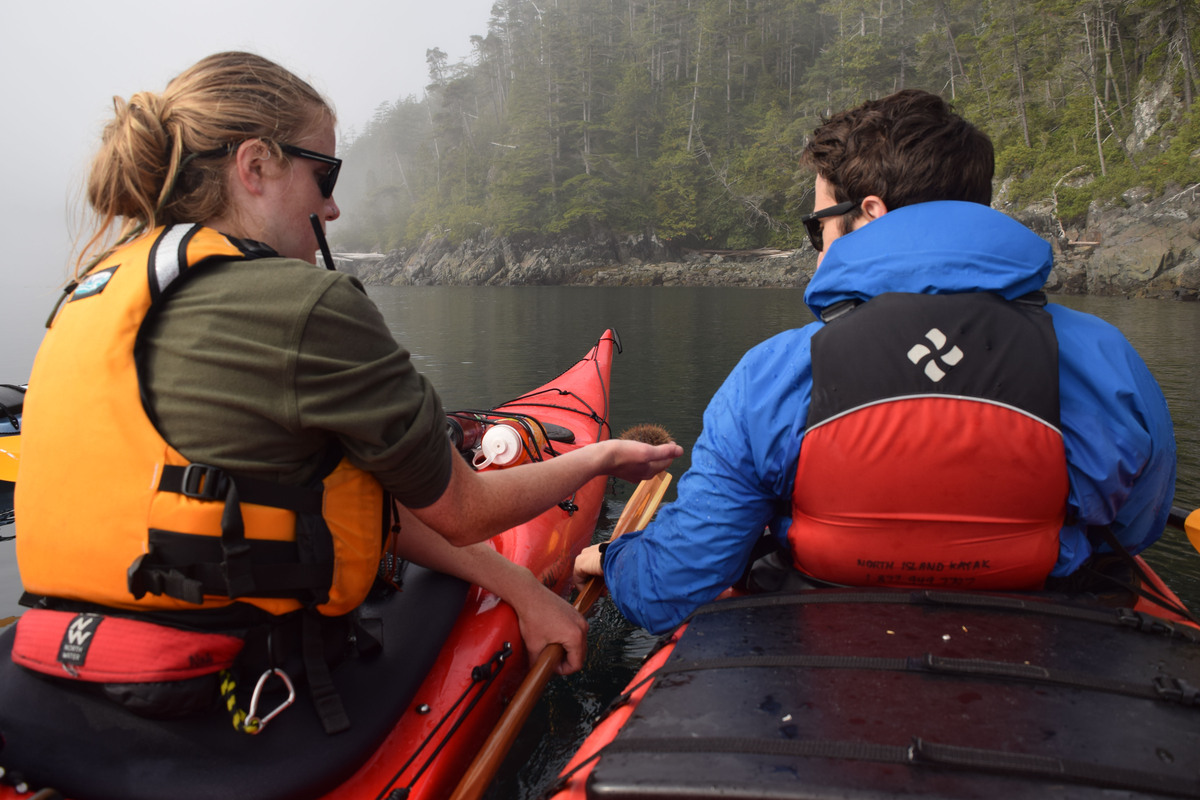 Here, you can hold it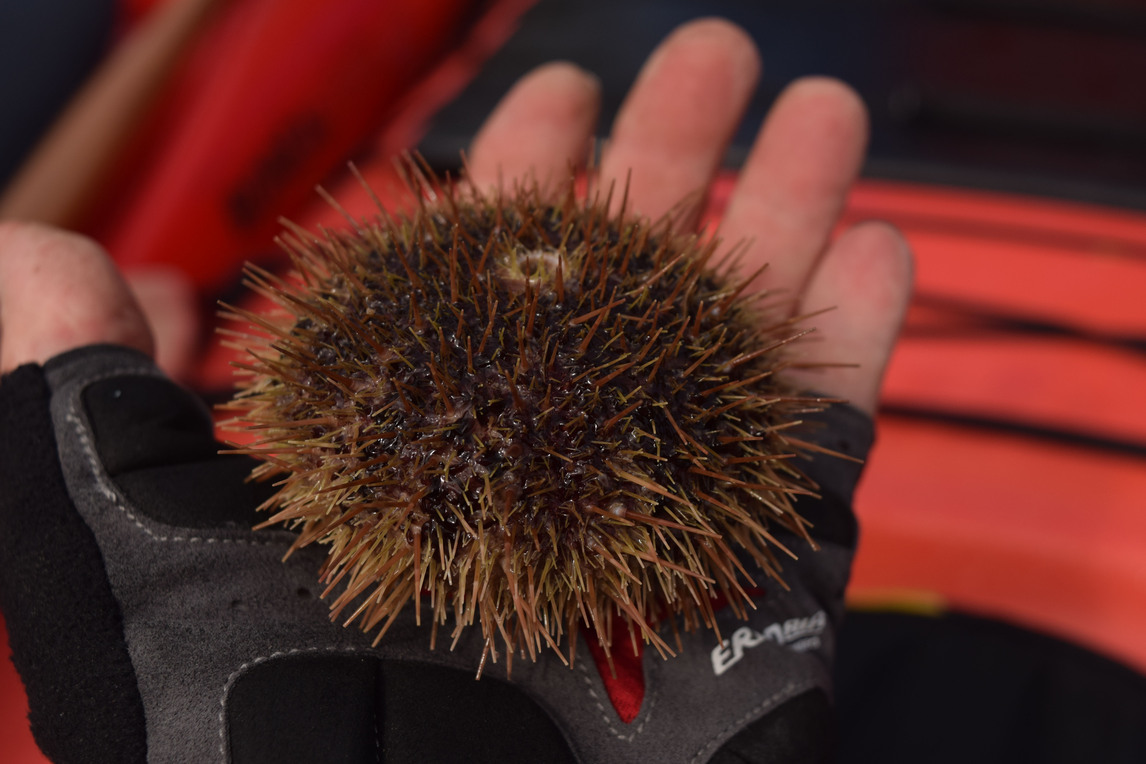 Holding a sea urchin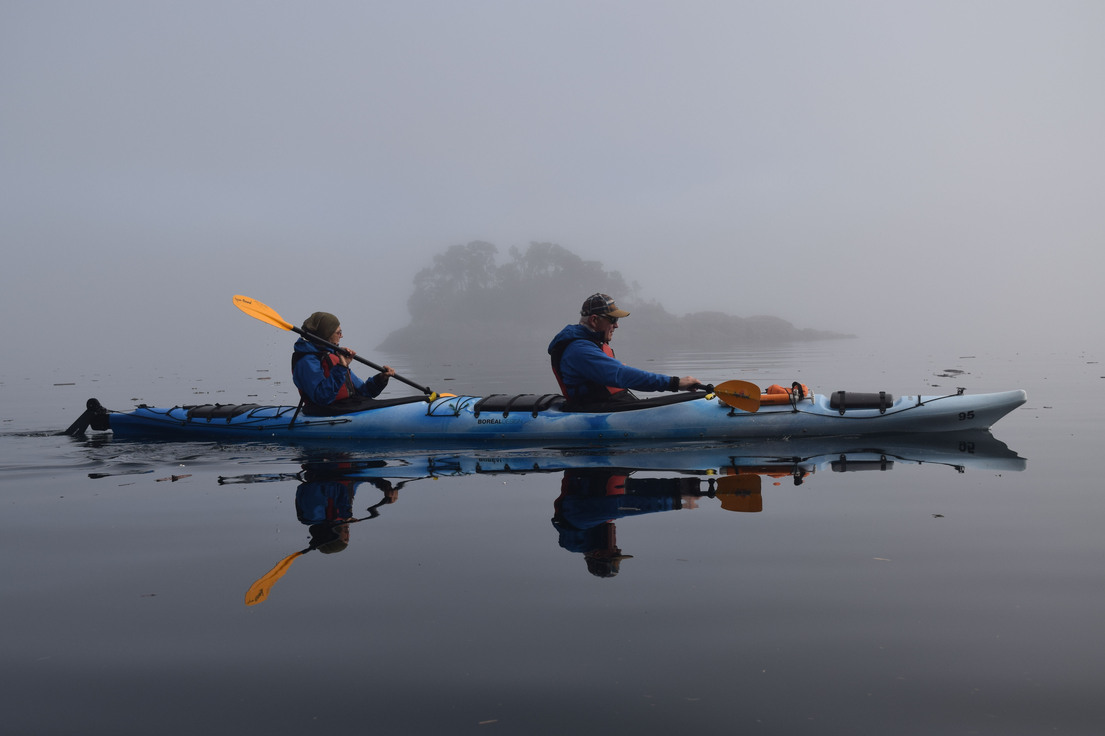 Paddling in the stillness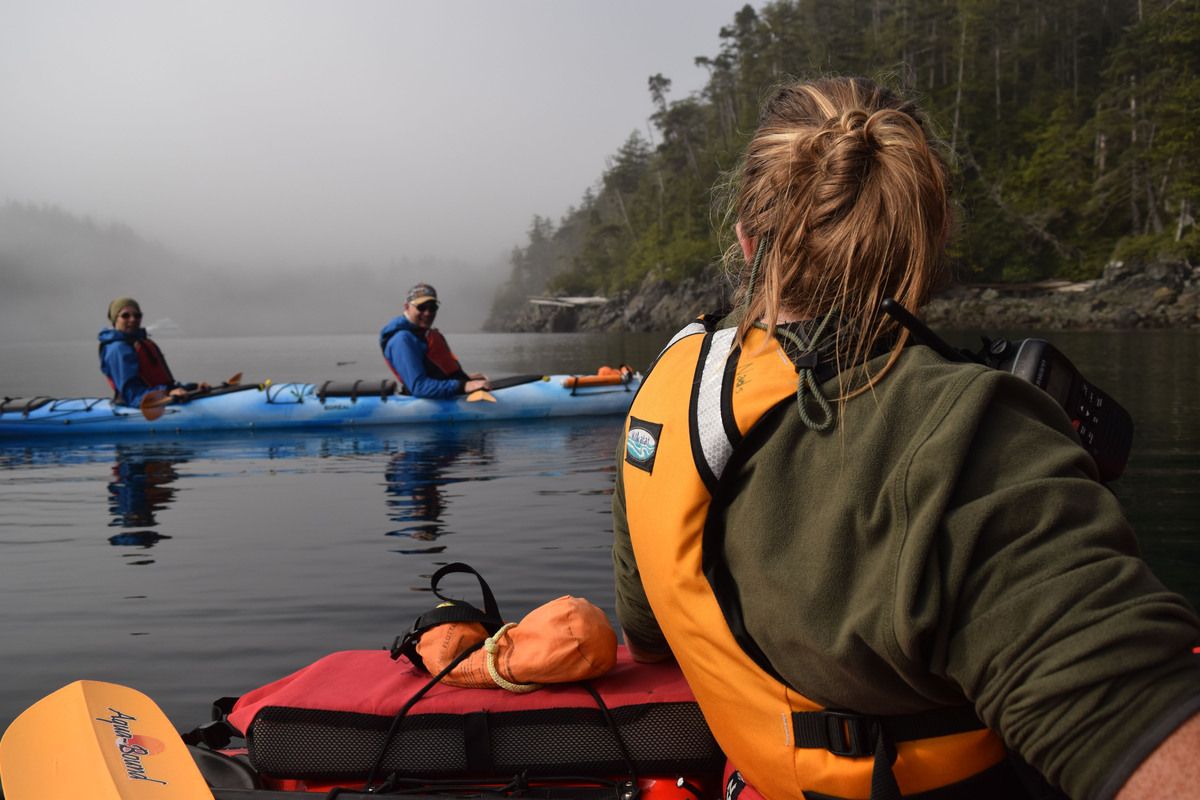 How you guys doing over there?
I mentioned making kelp pickles, so Nadia helped us retrieve a kelp stipe to take home.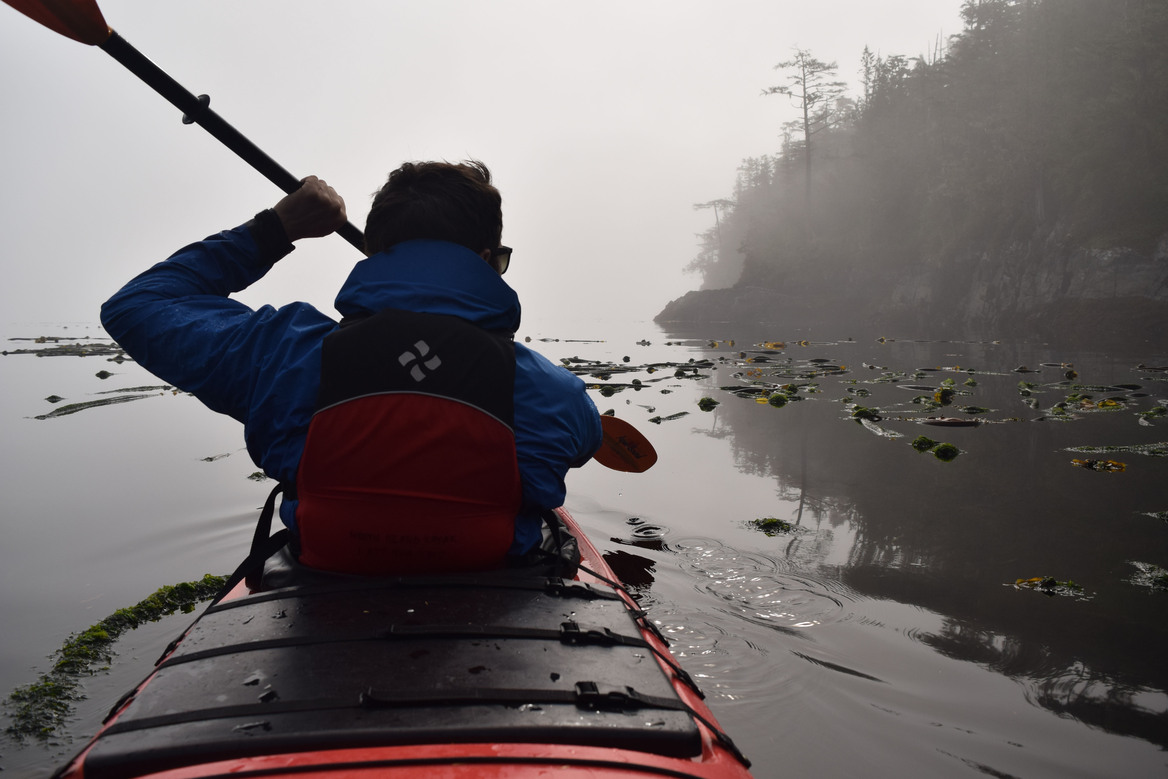 A treasure trove of kelp
As we came to the end of our route, the fog started to lift. We went around two small islands looking at starfish in the water. As we headed back, we passed a large group of kayakers and waved our paddles at them. Just before entering the cove, we were paddling astride (at some distance) the Princes of Whales whale watching boat. The fog lifted completely, and the sun made everything glisten.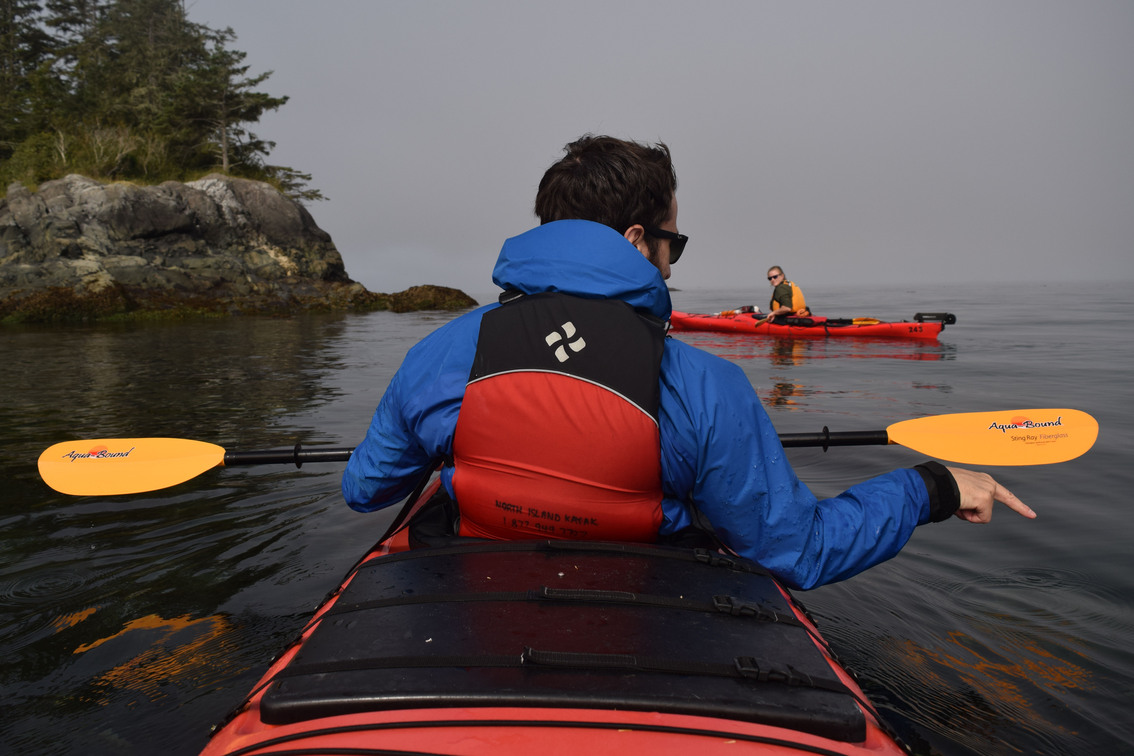 Look, a starfish!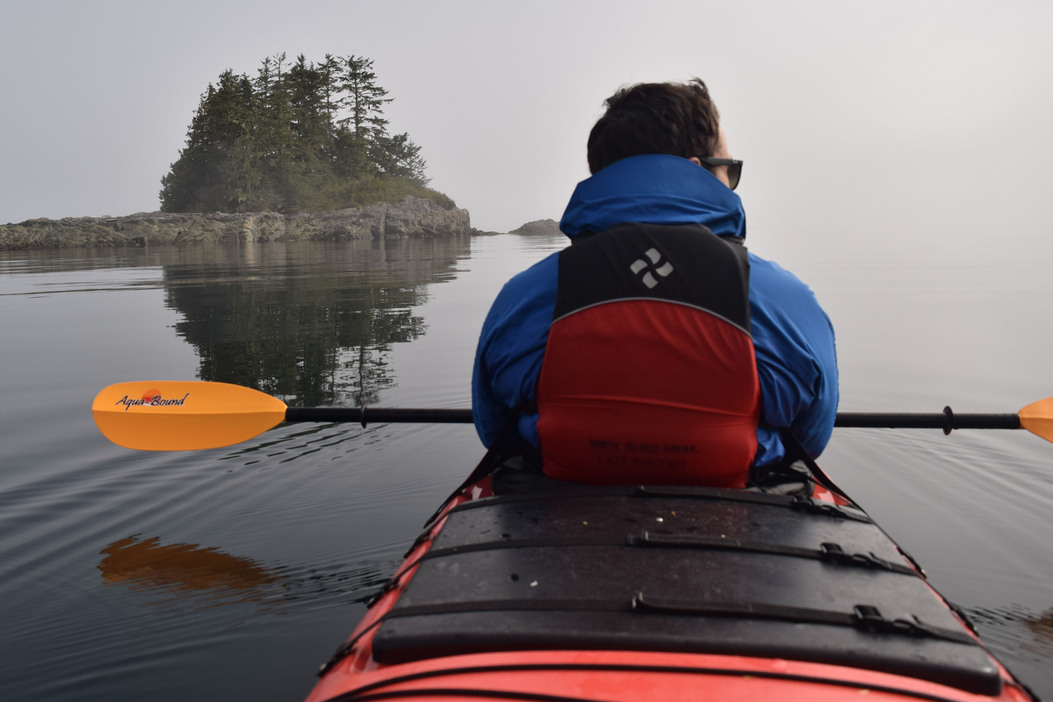 Man with island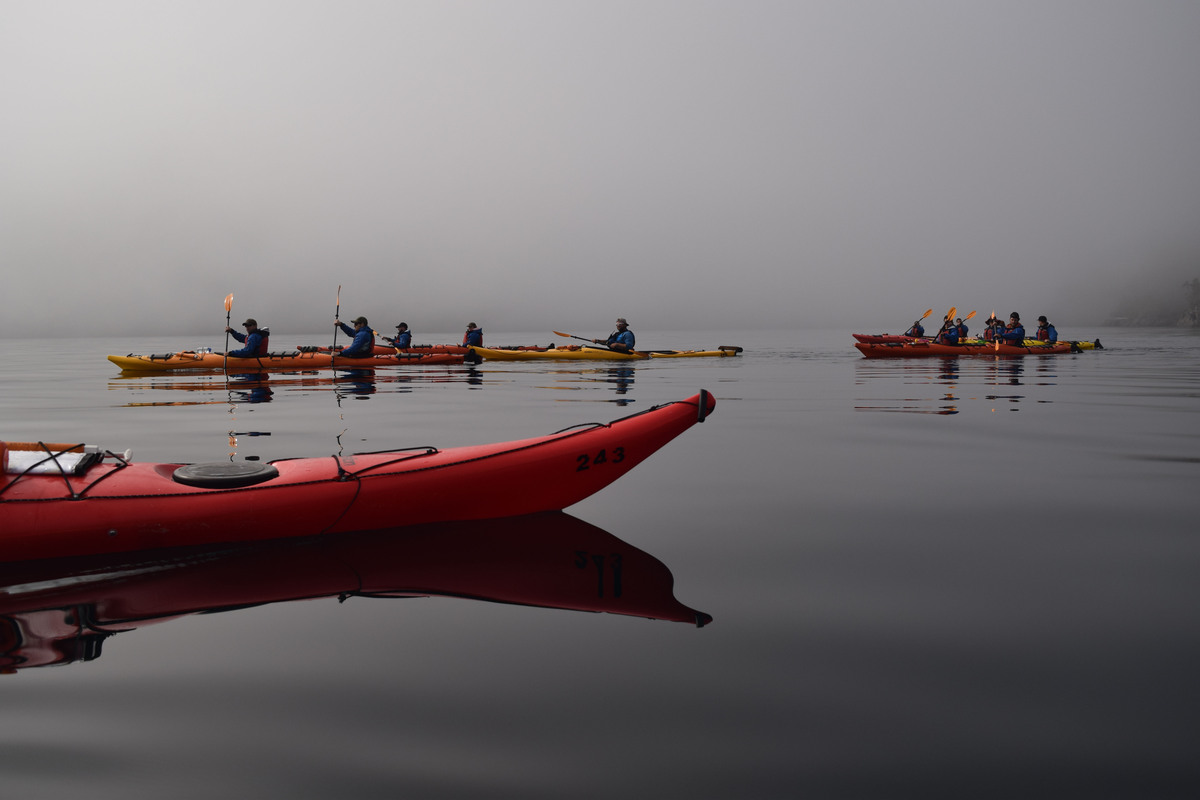 A sighting of kayakers!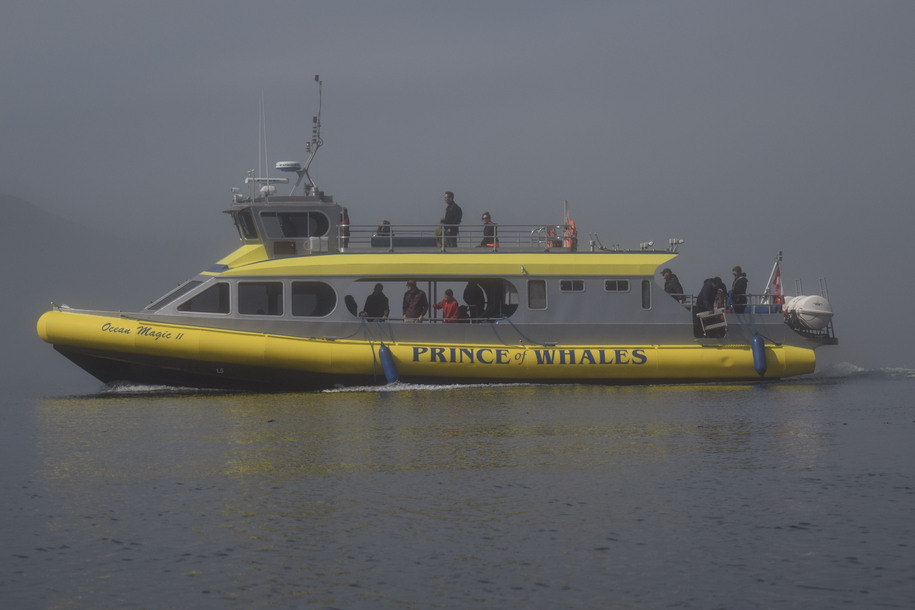 The whale watching boat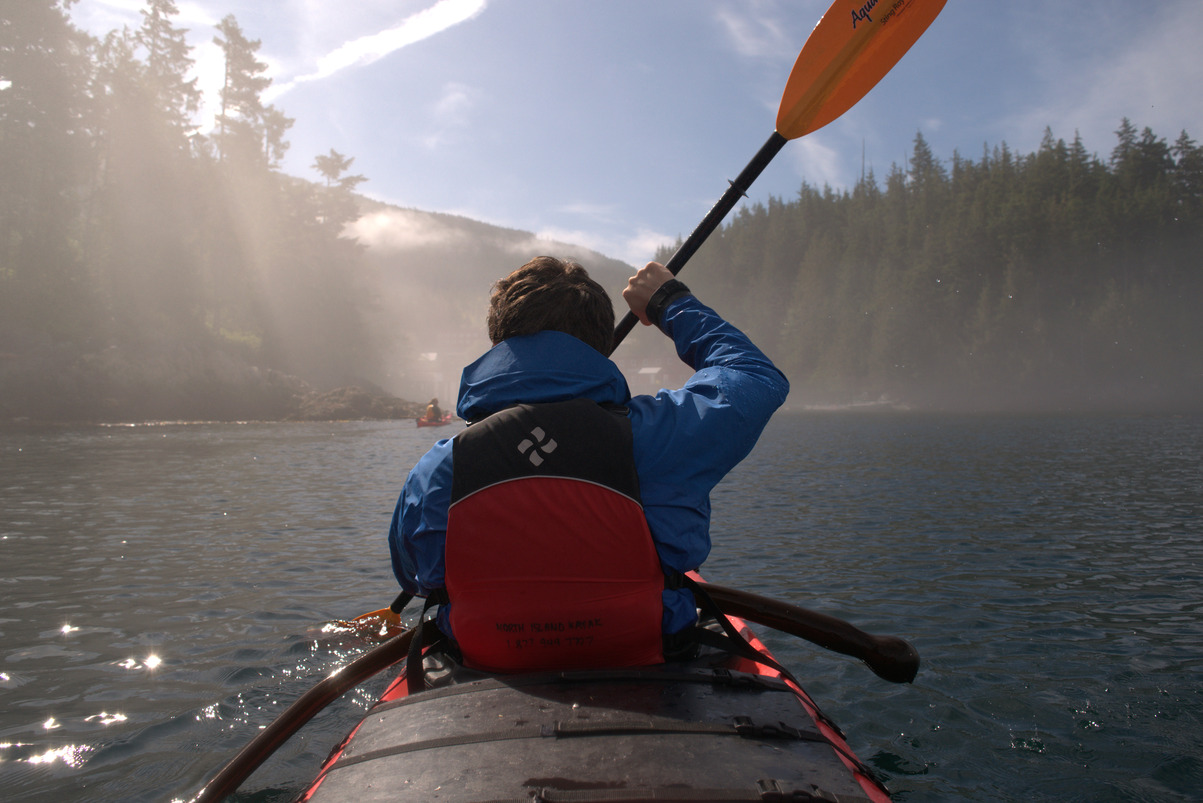 The sun made everything glisten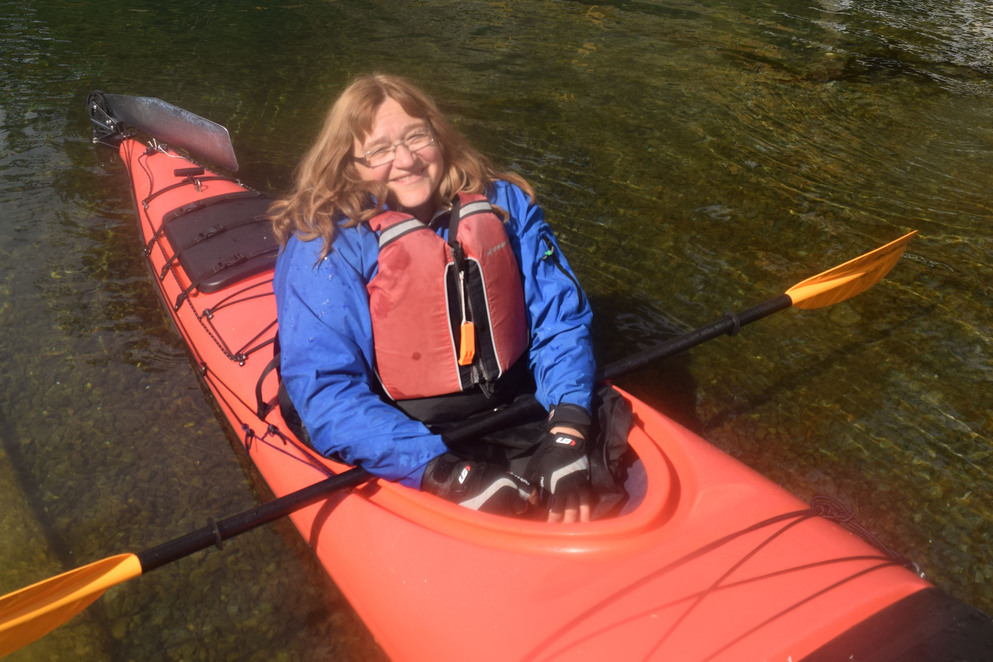 The author of the blog
It was an interesting new experience for me, with a lot of talking and seeing other kayakers around. It is my dream to take one of North Island Kayak's multi-day trips, not just for the mega-dose of kayaking, but also for the social component. I'm not big on parties, but, hanging out with outdoorsy people while doing vigorous physical exercise for long stretches (I definitely have a marathon mentality) in a spectacularly beautiful natural setting would suit me fine! I've been to the Leaning Tower of Pisa, the Great Wall of China and have even been inside the head of the Statue of Liberty, but I think paddling around the backwaters of the Broughton Archipelago would be the ultimate exotic adventure!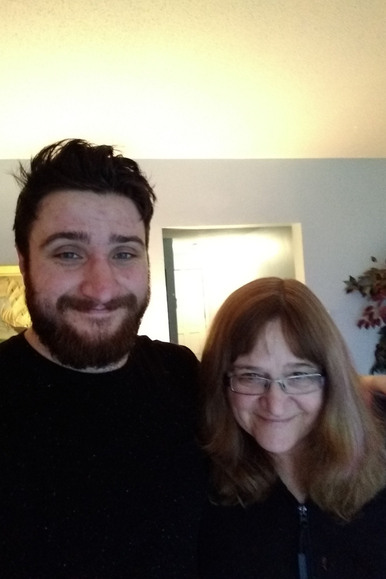 Mother and son